Transportation management solutions, customized to deliver effectively for you.
Whatever you need to move, count on Harte Hanks to manage every detail and get it there on time. With one of the nation's leading providers of third-party logistics, you capitalize on nearly 20 years of experience, a comprehensive North American network and time and money-saving technology that is second to none.

Harte Hanks makes more than 3 million on-time shipments each year and works with most of the nations top 20 retailers. You'll benefit as a result of our relationships with more than 9,000 carriers from truckload to less-than-truckload, air, rail and sea operators -- as well as long-time contacts throughout the U.S. Postal Service. You'll also experience unparalleled efficiency because we manage our own national logistics and cross-docking network.

In addition, we maintain an in-house Information Technologies Group to advance computer-based solutions. For example, you'll secure the best postage rates and delivery efficiencies with TOPS® (Transportation Optimization Postal Savings). This proprietary software tailors mail production and distribution to your needs. Another unique application, HITS® (Harte Hanks Information Transportation System), streamlines transportation by automating functions such as routing, dispatch, tracking and post-delivery analysis. In addition, you can access shipment information around the clock via secure web applications.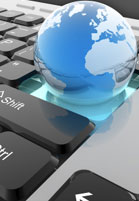 Harte Hanks Logistics is able to extend unbeatable rates due to the sheer freight volume it moves; last year alone Harte Hanks moved over 1.3 billion lbs of freight utilizing all modes of logistics services including Parcels, LTL, Truck-Load, Air Freight, Ocean and Intermodal.
Depending on customer needs & levels of integration desired, Harte Hanks offers several options to its customers to rate shop, tender, track and obtain proof of deliveries, from utilizing a user friendly web portal, to an installable multi-carrier shipping application, to EDI to a full suite of web services that allows extending shipping functionality to your existing ERP, WMS, ecommerce and web store.
Whether needing to analyze parcels or palletized freight rates, our rate shopping calculators will give you access to base, discounted and custom rates including accessorial & fuel surcharges from more than 40 national & regional carriers.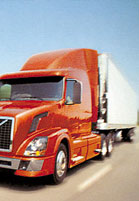 Once an order has been tendered and a carrier has been selected, either by you or by our rate shopping engine, Harte Hanks makes shipping a snap.
Our systems will tender the order to the carrier, schedule a pickup, generate an advanced shipping notice email, prints all manifesting needed from bills of lading, pallet placards, certified carrier labels, commercial invoices, and freight bills and will track & trace the order until it is delivered; then the signed BOL or proof of delivery "POD" image is made available via our web portal.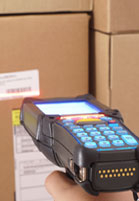 The need to go to multiple carrier web sites and remembering airbill, bill of lading or pro numbers is "gone"; Harte Hanks web portal provides a global view into your transportation orders regardless of transportation mode, carrier or service.

Case Studies
A Case Study is a description of an actual situation involving a business problem that has been solved. Harte Hanks case studies provide real examples of how our solutions and services have contributed to our client's successes. It is an in-depth and focused examination of a particular business case in which Harte Hanks provided the solution to our client's business issue.

All case studies are available here:



Excellence driven by technology
Great Advantages Delivered By Your Single-Source Logistics Partner.
Whether you need to move a small or large shipment, Harte Hanks is ready to deliver a logistics management solution you can count on with 100% reliability. With twenty years of experience, Harte Hanks is the nation's leading provider of third-party logistics. Our clients benefit from our comprehensive North American network along with time- and money-saving technology that no one else offers.

Many Different Vehicles, Only One Driver: Harte Hanks Logistics.
As your shipment travels along the different logistic channels, enjoy the confidence of knowing that Harte Hanks is the only driver steering the job. No other company can deliver that level of control and reliability.


Leading-edge, computer-based logistics operations
Nationwide carrier/warehouse network
Seamless integration
End-to-end supply chain management
Non-stop operations
Secure, Web-based logistics information systems
Facilitating mail process through postal liaisons, while reducing postal costs
Assured on-time delivery
Unmatched logistics expertise
Unparalleled inventory management

Trust the leader in logistics to deliver on time. Every time.
Why Do America's Leading Companies Trust Harte Hanks?
Harte Hanks is the leading and largest provider of third-party logistics in the United States. We complete over 3 million shipments of time-sensitive materials. And each delivery is on time, every time, at highly competitive pricing.

Advanced Tracking System
On the road and online, technologically-advanced tracking and delivery confirmation services are an integral part of the Harte Hanks Logistics solution. Integrated Logistic Solutions Our in-house Information Technologies Group maintains and advances leading-edge, computer-based logistics applications to best meet your specific parameters.

Harte Hanks Information Transportation System ( HITS )
This breakthrough application was designed and developed by Harte Hanks to manage the increasingly specialized logistics process. It streamlines transportation by automating functions such as routing, dispatch tracking, and post delivery analysis.

National Warehouse Infrastructure
Networking around regional distribution centers, our national and transportation facility network is one of the few of its kind in the United States.

Supply Chain Management
Through our E-enabled supply chain, we incorporate on-time deliveries with precise inventory visibility and up-to-the-minute tracking capabilities. The result: avoiding costly disasters, reaping bottom line benefits, and reducing inventory headaches.

24/7 Customer Support
Around-the-clock monitoring from order to delivery prevents problems and provides expediency.