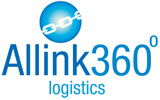 Challenges
When it comes to picking carriers to handle your shipments, you don't have time to sift through rate cards, call or go online to each site to schedule pick-ups, and then remember who's shipping what so you can track it all and get the invoices into your accounting systems.

You need a solution that can handle all of that for you - find the best rate, route, schedule and carrier to meet your needs RIGHT NOW, and then keep all of your ordering, invoicing and tracking details in one place that integrates seamlessly with your accounting system.

You need a solution that's intelligent, affordable and easy to use.

Solution
Allink 360 Logistics from Harte-Hanks is the answer. Designed to meet the needs of virtually any company that frequently ships packages or pallets, the Allink's software's easy navigation and intuitive functionality help you:
Find the best rate and schedule from a list of carriers, including FedEx, UPS, DHL and over 30 LTL carriers
Shipping Intermodal, Full Truck-Load Dry-Van, Refrigerated or Flatbed (Single or Team Drives), let Allink do the work for you
Add your own carriers and tariffs and shop among those
Order and schedule pick-up from a single screen - no more calling to schedule carriers for pick-ups
Select from pre-defined label and box templates or create custom configurations and print labels, Bills of Lading and skid placards from a single source - you can choose any printer on your network.
Create comprehensive documentation for domestic and international shipping
Ship through Allink and Harte-Hanks will track and trace your shipment from origin to destination and keep you updated every step of the way
Share order and invoice data with your existing systems, and much more!
Best of all, Allink is quick to install and configure, and a snap to use.
Benefits at a Glance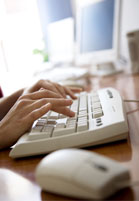 Quickly shop small package and LTL rates and schedules, select carriers, print labels and track your packages from a single system
Get up and running quickly - no dedicated equipment is required, and AllinkŪ 360 Logistics is designed with affordability, flexibility and integration in mind
Choose from three different configurations - Desktop for central management, Office for browser-based control, and Merchant for integration with your online order entry system
Pick any carrier you want - Allink is carrier-agnostic and seamlessly integrates with major carriers to determine the best shipping rates and delivery methods for your shipments
Always have the right address. Allink levereges Harte-Hanks TrilliumŪ Software, the world's leading solution for address validation